Support Israel| Homepage
Photo Report Aliyah: A Long Way Home
After you think about it for a while it is quite exceptional: knowing that there is a country in the world where you can always go to – or better– can return to. Israel's gates are wide open for everyone who is Jewish.
But why would you exchange one country for another? For Jews as well this is not something obvious. Sometimes they don't even know they have that choice –sometimes– it takes almost a whole lifetime before they take the plunge. And others just don't have the possibility to make the long journey and others just deliberately choose to stay put.
"See, I will bring them from the land of the north and gather them from the ends of the earth. Among them will be the blind and the lame, expectant mothers and women in labor; a great throng will return."
Jeremiah 31:8
Support our Aliyah work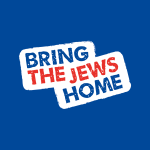 Since 1997, Christians for Israel has helped more than 130,000 Jews home to Israel from the Former Soviet Union, Ethiopia, France and India. You can help us in this exciting fulfilment of Biblical prophecy! 
If you wish to support Aliyah, click here to read more.