Tours
A Christians for Israel tour to Israel is not just a visit to the Holy Land. We travel through the land with an open Bible and we pay attention to fulfilment of God's promises for the land and the people of Israel. Furthermore we visit our projects. We meet the people of Israel and may encourage them with our visit.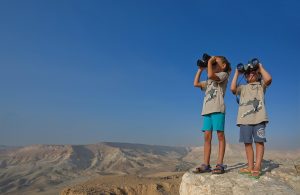 Christians for Israel realizes the importance of:
Organizing educational tours to Israel for different  kind of groups from your country. We can help you to develop a unique Christians for Israel program, and provide a total in-land tour package.
Organizing specific (Jewish) experience programs, for example, Shabbat celebration at the Western Wall, Shabbat meals, Jewish holidays, commemorations, visits to synagogues.
Organizing meetings with Israelis from all levels of society; representatives of the government, spiritual leaders, Holocaust survivors etc.
Providing lectures and seminars by Israeli experts.
Organizing diplomacy and advocacy training sessions in Israel in cooperation with local teachers and organizations, including special on-site 'Why Israel?' training sessions.
Please contact our office for more information.