Support Israel| Homepage
Israel's airport remains closed, however…
The date of Monday, January 25, 2021, is engraved in our memory! With all our available minibuses, we brought immigrants from all over Ukraine to the Kiev airport.
A large group of Jews with a one-way ticket to Tel Aviv were barely able to leave, because at midnight on January 25 Ben Gurion Airport closed indefinitely. Both for "tourists" as well as for olim (immigrants). And this was a new situation for us. Even in wartime, Jews could always immigrate to Israel. Just think of January 1991, when Iraq was firing scud missiles at Israel, the Iron Curtain had just fallen and thousands of Soviet Jews were arriving in Israel. The first thing they were given at the airport was a gas mask….
Green light
All olim who were to leave after January 25 were almost literally sitting on their suitcases patiently waiting to see when they could leave. Fortunately, the trips to the Israeli consulates in Ukraine could go ahead.
The pressure on the Israeli Ministry of Aliyah and Integration became too great. As an exception, the green light was given last week to land six flights with Jewish immigrants from South America, Ethiopia, France, Russia and Ukraine. In total, this involved about 900 olim!
The Lord continues to bring His people Home… these six flights remind me of Isaiah 60:8
"Who are these that fly along like clouds, like doves to their nests?"
The two flights from Ukraine were scheduled for February 25. For both flights, we brought families from all over Ukraine with all our minibuses for this special flight, close to Purim. Emigrating from Ukraine and other countries is  a special and stressful event in itself, but since March last year, due to all kinds of travel restrictions and the mandatory PCR test, there is even more stress.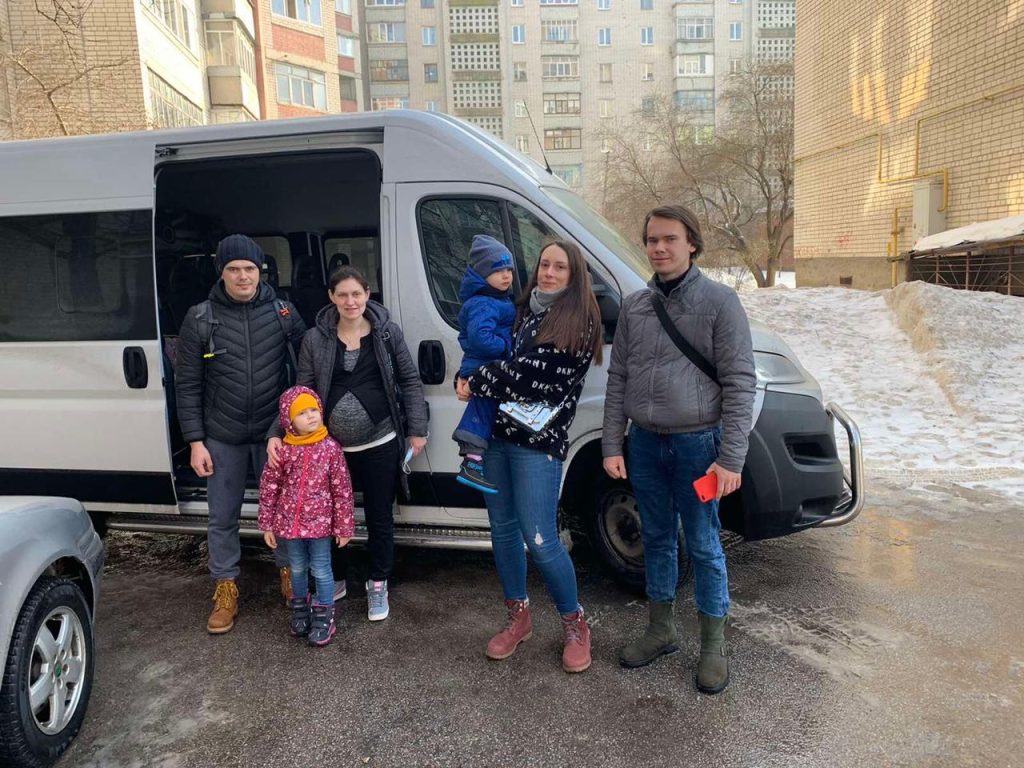 In our minibus we had families from Kamenets-Podolsky and Khmelnitsky whose flight was originally scheduled for January 28, it was postponed to February 7, to February 15 and finally to February 25. Having to postpone your trip to Israel three times, is not a pleasant thing if you ask me!
The main reason Alexei and his wife Natasha left was their 16-year-old autistic son, since there are almost no shelters and facilities for him in Ukraine. In Israel, there are many more opportunities for him to be part of society.
A miracle in the elevator
We left Kamenets-Podolsky at 3 pm and Khmelnytskyi at 7 pm. It was quite a hassle to bring all fifteen (!) of the typical travel bags of 23 kilos to the first floor in a small elevator (see photo). It was a miracle that the elevator didn't get stuck somewhere.
Then followed a seven-hour drive to the airport! The main roads may be free of snow, but the hundreds of new potholes in the road (a recurring problem every year) can be quite nerve-wracking.
Because of the condition of the roads, every driver in Ukraine tries to drive in the middle of the road as much as possible. A truck that had not seen me almost drove right into me. I was just able to swerve to the right, but landed with my right tire in a deep hole. I feared the worst but fortunately I could drive on. The minibus will need a good check-up.
On Thursday night, February 25, we took the first group to the airport. Then we drove to our shelter ourselves for an overnight stay, where another group of olim from Krivov Rog had just arrived.
Another minibus would pick up a group near Chernobyl during the night. Their departure to Israel was scheduled for 4 pm.
At breakfast, my colleague Nataliya explained something about our work, and she also said that almost 7,000 Jews had already spent the night in our shelter before leaving for Israel. There is room in our shelter for up to 30 people.
Problems
Everyone was grateful for a "flawless" trip and that we were not left stranded along the way. At the airport we wished all the olim a good flight and a good homecoming in Israel.
What no one knew at the time was that there were problems with certain procedures and permissions to allow the flight to depart from Kiev…. After 14 hours of long and anxious waiting, the flight finally left at 5:20 AM on Friday morning. Another 140 Jews will start a new life in their homeland. Something their ancestors could only dream of.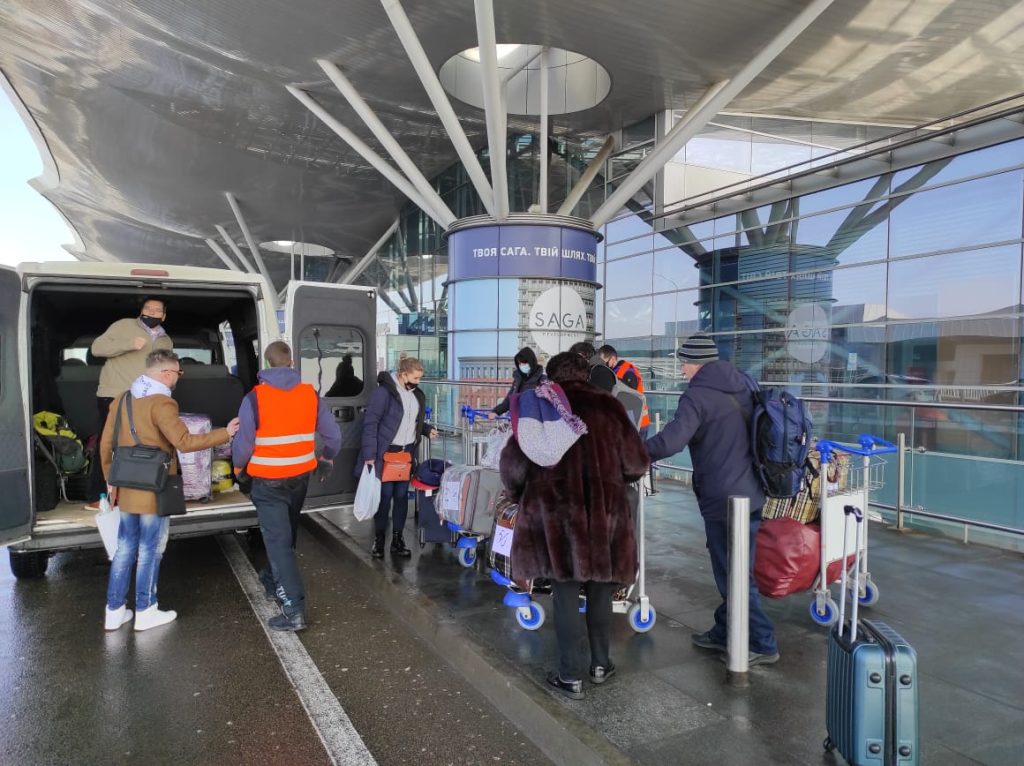 The return continues
Despite all the challenges we have faced in recent months, caused by the coronavirus, the return of the Jewish people to the land of Israel continues. The Lord is faithful to His promises and the exiles from the four corners of the world will continue to go home for good.
We continue our practical help in Ukraine to assist them with their Aliyah. Will you help?
The Aliyah from Ukraine continues, despite corona.
Will you join our Bring the Jews Home campaign?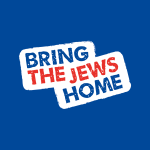 It costs 135 euros or 160 US $ to assist one Ukrainian Jew to make Aliyah.
Any amount is welcome!
Donate in €
Donate in US $