Support Israel
Hineni Experiences God's Provision
The current work of Hineni humanitarian restaurant in Jerusalem can be described briefly: 'creative problem solving' and 'miracles'. The management, staff, and volunteers need to adapt constantly. When regions are closed because of corona and the cooks cannot come to Jerusalem, the secretary does the cooking, and her own work is left undone.

Covid-19 Crisis
The coronavirus crisis poses significant challenges to Hineni's continued operation and has abruptly halted the steady stream of foreign volunteers. With creativity and hard work, the three volunteers who were left managed to prepare 200-300 meals per day. A plea from city hall for help for the elderly did not fall on deaf ears. Of course, Hineni could help! Benjamin Philip, the director, had no idea where they would find the money, but his life motto is always, "The Eternal One will provide!" And…the Lord did provide, through Christians for Israel.

2100 Meals
The constantly changing restrictions also had consequences for the restaurant. One week only ten people could eat there at a time; two weeks later, the restaurant had to close, and meals could only be provided for pick-up. The needs of the community kept growing. A nursing home asked for help again: 125 meals, three times a week! Miraculously, the task of packing all these meals is completed every week! This is thanks to the faithful assistance of International Christian Embassy Jerusalem (ICEJ) staff members and local volunteers who spontaneously offered their help when Hineni was left short-handed.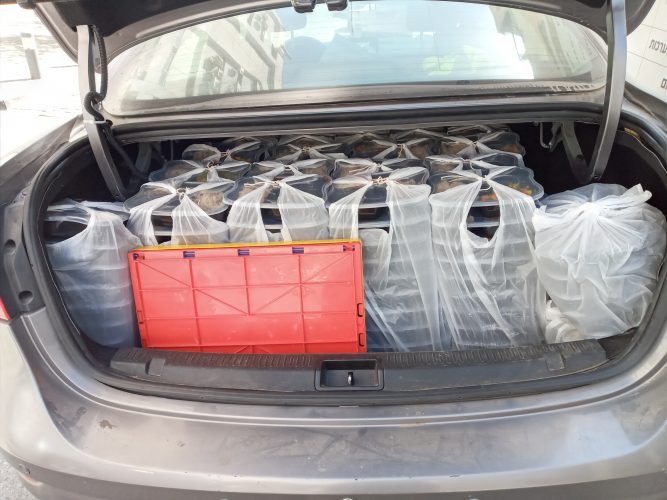 Meals on Wheels by Hineni
The Meals on Wheels Programme helps primarily the elderly and Holocaust survivors who are living below the poverty line. These people live independently in a 'protected' government building where there is no shared dining room or kitchen. Due to the coronavirus crisis, government support has fallen away, but these people do not have the money for hot meals. Because they are afraid to go to the store, they are eating unhealthier food. The emotional damage caused by the isolation is even worse, as many are reliving war traumas. Added to this is the fear of catching Covid-19, ending up alone in a hospital, and dying without being able to say goodbye to family. Receiving a hot meal is often the high point of the day for these isolated seniors.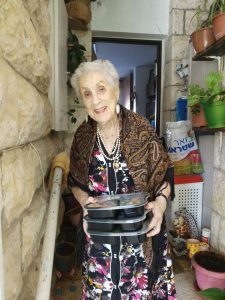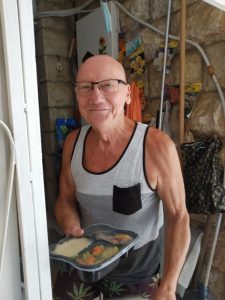 Hineni & Coronavirus
Hineni's budget has been reduced during the Covid-19 crisis, but:
The number of meal requests have increased;
Employees are being paid to work longer hours due to the shortage of volunteers;
The kitchen is forced to use more expensive frozen vegetables instead of cheaper fresh vegetables.With your support, Hineni can provide even more meals to Jerusalem's poorest. The cost of a hot meal is € 5 or US $ 6
Donate in €
Donate in US $