Support Israel
Despite cancelled flights, 200 Jews return home!
The past few weeks our Aliyah work has been hectic. The Jewish Agency always shares the departure dates of olim (immigrants to Israel) well in advance. This month's departure dates were May 6, 13, 20, 26 and 27. However, it all turned out differently than expected….
On May 12, we brought families to our shelter in Kiev for their departure the next day. However, several hours before departure, the flight was canceled. Rockets from Gaza had landed dangerously close to the airport in Tel Aviv. This was something that rarely happens. The flight of May 20th was also canceled because it was too dangerous. In the end, almost 200 olim flew to Israel on May 26 and 27.
In Ukraine, we picked up families from various places with our minibuses and brought them to Kiev. An old Jewish lady, who had worked for a Jewish relief organization for thirty years, left from the town of Lviv. She realized in her old age that she wanted to spend her last years with her children and grandchildren in Israel. It was an emotional farewell, since we had worked together for many years.
Going Home
A poor elderly Jewish couple from Bershad also left for Israel. They had received regular food parcels from us and were members of the local old clay synagogue of Bershad. They said: "You always faithfully brought food parcels and talked a lot about Aliyah. It didn't appeal to us at all at first. But due to circumstances, we were faced with the choice to make Aliyah. We remembered your words and from then on it went fast. We may now leave the diaspora for good, after our ancestors lived in shtetls in Ukraine for centuries. Thank you for your help, which now allows us to go to Israel!"
We also drove to southeastern Ukraine, almost eight hundred kilometers from Kiev, to pick up olim and take them to the airport. One of them was Olga, together with her granddaughter, the latter's husband and great-grandchild, we picked up. Another family of three traveled with us as well. On the way to Kiev, Olga told us that she was a descendant of the Karaite Jewish community.
After the destruction of the Second Temple, a group of Jews is said to have passed through Greece to the Crimean peninsula, where they lived for centuries. Today, about 2,000 Karaite Jews remain in Crimea and southeastern Ukraine. In Israel, there are about 40,000, and they have their own synagogue in Jerusalem. Olga showed us a few photos of herself in traditional Karaite dress.
Prayers needed
All rides (including night rides) with olim went smoothly. After helping everyone at the airport with their luggage, we said goodbye permanently. Our task was accomplished. Upon arrival in Israel the new olim must first spend ten days in quarantine before they can begin the integration process.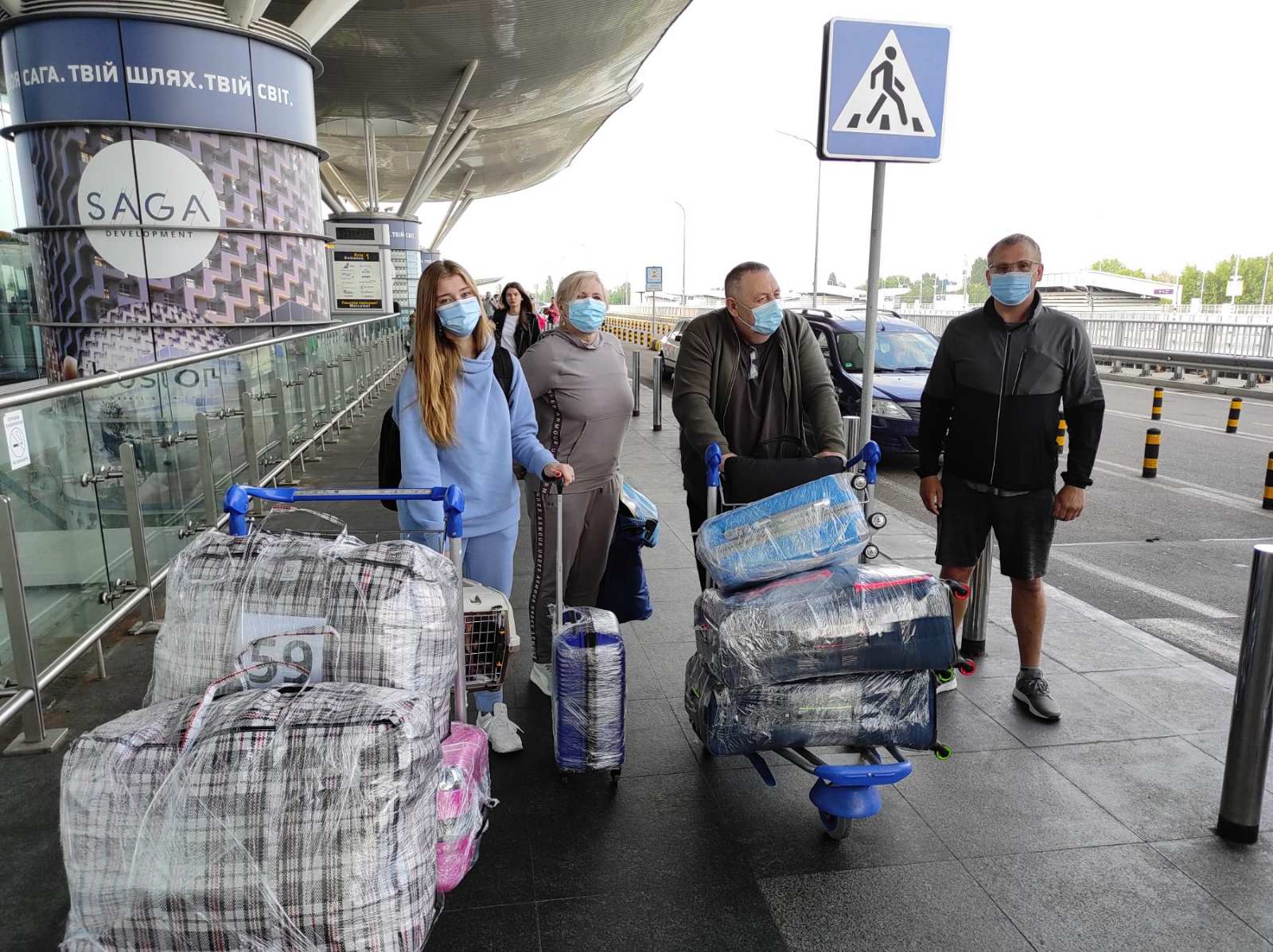 And in Ukraine, we won't have much time to rest, because our planning is already filled for the next weeks. We will take many people to the embassy for their paperwork and interview and young people to the Jewish Agency. These young people are preparing for a special "Aliyah study program," which will hopefully begin in September.
It is special to note what is written in Isaiah 60:21:
Then all your people will be righteous
and they will possess the land forever.
They are the shoot I have planted,
the work of my hands,
for the display of my splendor.

Isaiah 60:21 (NASB)
Please join me in praying that all the new olim, who just arrived in Israel from Ukraine, will successfully go through their integration process in the coming months!
Support our campaign 'Bring the Jews Home'.
It costs 135 euros or 165 US $ to assist one Ukrainian Jewish man or woman for making aliyah.
Any amount is welcome!
Support in €
Support in US $