News|Support Israel
Update from the Jaffa Institute
Dear friends,
Thank you very much for your support. In the midst of everything going on in the world, it is most welcome to hear some good news. As always, I sincerely appreciate the faithful support of Christians for Israel, especially during this difficult time. I am happy to update you on the vital programs that you support.

Bet Shemesh
Last year, Bet Shemesh had one of our most successful years thus far as over 90% of students graduating from our mainstream program passed their matriculation exams! This truly opens up so many doors for these young men. We are also incredibly proud of their non-academic achievements: for two years in a row, our film class has won a national award. You can watch last year's film below, with English subtitles.
This year, we expanded the Bet Shemesh curriculum to include more vocational courses in carpentry as well as additional Jewish studies course options, with the goal of making Judaic learning accessible to students with learning difficulties. We also launched a new partnership with the IDF to help prepare our 12th grade students for their enlistment in the army.
As you know, the students who attend Bet Shemesh come from troubled homes and our teachers and social workers anticipate that they will need ample support when they return to the campus after this coronavirus, G-d willing, subsides. I am comforted to know that the boys will be welcomed back with newly furnished rooms that will instill in them a sense of safety and belonging.

Hot Meals
To combat hunger, we provide hot meals to the boys at Bet Shemesh as well as to all of the youth who we serve in the greater Jaffa area. In total, we feed 530 children across 19 program sites in five cities.
Accompanying the Elderly
Our Accompanying the Elderly program provides participants with nutritional, social, emotional, and other support. As previously mentioned, our staff have been calling all 300 participants every other day to make sure they have enough food and medicine and to provide a virtual support network for these lonely elderly individuals and Holocaust survivors. Before COVID-19 struck Israel, we were lucky enough to gather everyone together in person for a comedy show to celebrate the Purim holiday.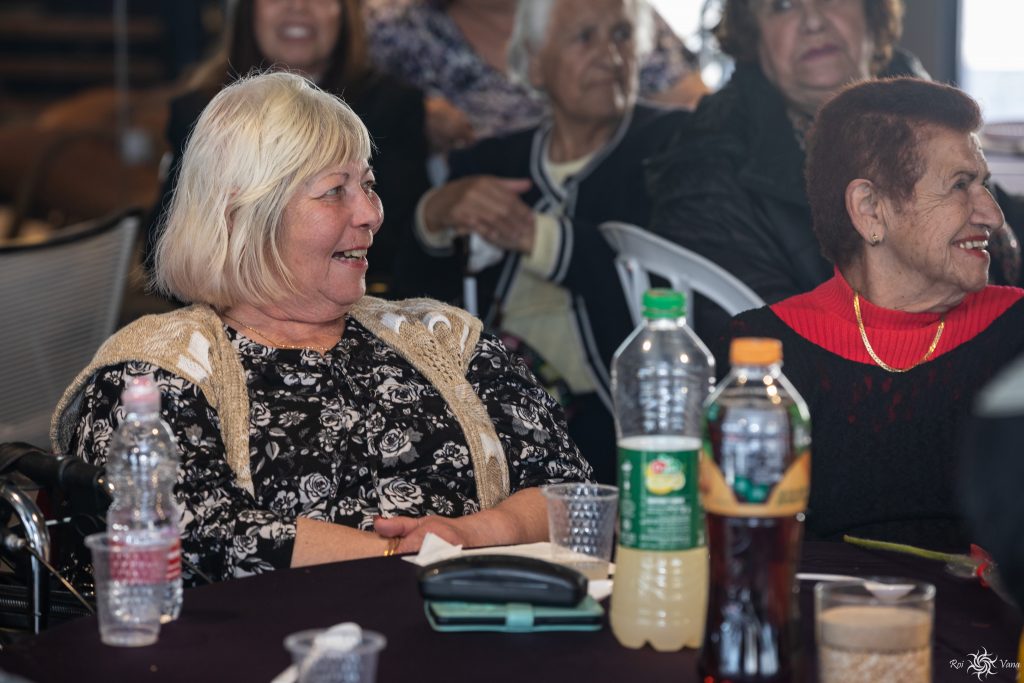 Thanks again for your support!
David Portowicz, Director Jaffa Institute