News|Support Israel
72 new olim arrived from Ethiopia
Despite the coronavirus, it was possible to bring people home to Israel last week. These olim (immigrants) had been waiting so long for their Aliyah to Israel. 
Danielle Mor of the Jewish Agency shared: "On Tuesday March 24th 72 new olim arrived from Ethiopia. They went directly to quarantine, joining some 880 olim in our care that arrived since quarantine began, with over 200 more to arrive before Passover. I wonder, is there another country welcoming immigrants at this time?"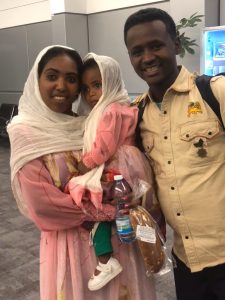 God is faithful to His promises!
"Do not be afraid, for I am with you;
    I will bring your children from the east
    and gather you from the west.
I will say to the north, 'Give them up!'
    and to the south, 'Do not hold them back.'
Bring my sons from afar
    and my daughters from the ends of the earth—
everyone who is called by my name,
    whom I created for my glory,
    whom I formed and made."
Isaiah 43:5-7