News
David Pawson (1930-2020)
Christians for Israel mourns the passing of David Pawson on 21 May 2020 at the age of 90. David was a British evangelical Bible teacher.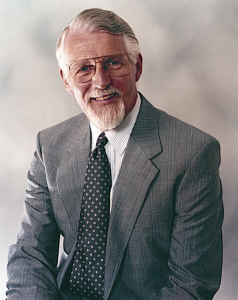 A prolific author and speaker, since the 1970's Pawson had a huge international ministry teaching and writing. His teaching was characterised by clarity, lucidity and absolute faithfulness to the Bible. Pawson was a strong opponent of 'replacement theology'.
His books Defending Christian Zionism and Israel in the New Testament argue that the return of the Jewish people to the Holy Land is a fulfilment of scriptural prophecy, and that Christians should support the existence of the Jewish State (although not unconditionally its actions) on theological grounds. Pawson argues that prophecies about Israel in the Old and New testaments relate specifically to the Biblical people of Israel (not to the church). He was an outspoken critic of Dispensationalism.
In Israel in the New Testament Pawson points out that many Christians read the Old Testament prophecies on Israel in a symbolic and spiritualised way because the nation of Israel is not as prominently present in the New Testament as it is in the Old Testament. Pawson explains this is a huge misunderstanding. In the course of 280 pages, he carefully demonstrates that dozens of passages in the New Testament speak about both a historical and a future significance of Israel and the Jewish people in God's redemptive plan. For many Christians, this book has been an eye-opener.
Christians for Israel was honoured that David provided a number of foundational teachings at our European Teacher Training conference in Netherlands in 2016. David Pawson's life was a testimony of God's love. He will be sorely missed.