News
C4I USA Begins New Initiative on East Coast of America
On April 22nd Christians for Israel kicked-off a new initiative on the East Coast of the USA with Pastor Willem Glashouwer as featured speaker.  And what a kick-off it was!  Although, we will first focus in Florida, our first stop was in New York City.  Pastor Willem spoke at a Long Island church with a powerful message – the congregation was inspired.  So powerful was the message that a gentleman whose wife had been praying 15 years for his salvation came to the Lord at the end of the service.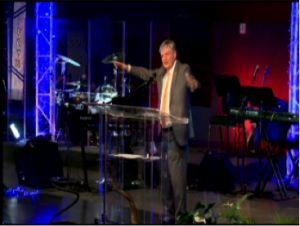 When asked "Why today?"  The gentleman replied that "Pastor Willem's message made so much sense, I had never heard it said like that – amazing, inspiring".  His wife was so overcome with joy that she could not stop thanking and hugging us – an amazing start to our kick-off tour.  The congregation was moved to support Christians for Israel in a most blessed and generous way.
Filled with the Holy Spirit and a pizza lunch, we traveled to Florida.  The first order of business was a TV interview with Pastor Willem on CTN's "Contending For The Faith" program.  This program reaches 40 million homes in America and has several international feeds. Paul Lodato, the program host was blown away with the interview and is looking forward to having Willem back again. The program will air in June or early July and thereafter will be on our website.  CTN will also provide advertising for future Christians for Israel events. Willem pre-record a 30 second commercial for this purpose.  CTN will be a great partner for C4I going forward.  Paul, his wife and crew are amazing people of God, so professional – what a blessing!
Next was a speaking engagement at the Word of Life Church in Fort Myers, Florida on Friday night. This is a church that Willem spoke at in the past and he received a warm welcome.  The message was inspiring and many in attendance found it in their hearts to support Christians for Israel.  Pastor Willem was invited back in February 2019 to speak at an event supporting Israel and the Jewish people.  Pastor Gaspar Anastasi, the Senior Pastor at Word of Life Ministries (www.WOLM.net) is an anointed pastor who supports Israel – we are blessed by him.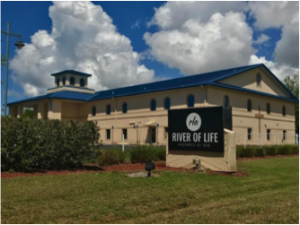 Finally, Pastor Willem spoke at River of Life Church in Estero, Florida and the message was enlightening and inspirational.  The congregation was moved and many enthusiastically committed to joining us on the March 2019 Israel tour.  Pastor Todd Weston, Senior Pastor at River of Life supports the Biblical views of Israel and joined us on the Christians for Israel Israel tour in 2017 and plans on going again in 2019 – we are blessed by his support.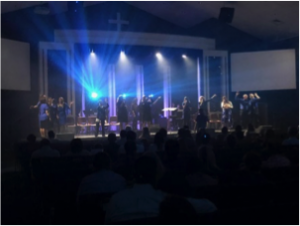 A great kick-off tour with many blessings but now the real work begins.  Our new initiative starts with Christians for Israel speaking engagements at churches in Florida and the east coast of America.  We are pleased to have Pastor Nicholas Weston join Christians for Israel USA as speaker to bring the message to the churches.  Pastor Nicholas is a fresh new voice with a heart for Israel and the Church and we are excited to have him join us – Willem will still be available for select events in the USA.  Willem will be joining us for a major Florida event planned for November this year with many local churches being invited to a neutral location – pray this event is a glory and praise to the Lord.
Meanwhile, we will be introducing the "Why" series Bible studies into hosting churches for a deeper understanding of Israel's relationship to God and its role in the end times.  We will expand the readership of the Israel and Christian Today newspaper and expand our donor base in the USA. Please continue praying for a huge success in the USA to the glory and honor of our Lord and Savior Jesus Christ – for I will bless those who bless Israel and curse those that curse you, says the Lord.  Amen.